Ace Pool Table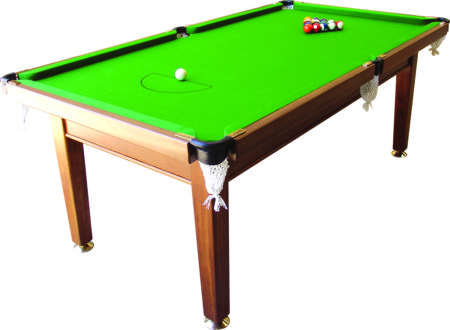 Quality entry level design based on the ever popular pub sized pool table. Great for home or workplace use. These Tables are made in New Zealand by PotBlack and feature solid hardwood top surrounds, a choice of slate or composite board playing surfaces, which are covered in quality English Cloth. There is also the choice of brass or chrome for the metal fittings. This is a great table for the family, which you can personalise with selected colour options from the available range. Ideal for the Games Room, Home Bar, Man Cave or She Shed!
Standard Features
Overall dimensions 2200mm x 1150mm (7 foot playing area)
Choice of Slate or Composite Board playing surface.
Hardwood top surrounds
English Hainsworth Club Cloth
Solid Brass or Chromed pocket brackets
Fully adjustable Brass or Chrome leveling feet
Steel corner plates with bolt on legs
Heavy duty pocket leathers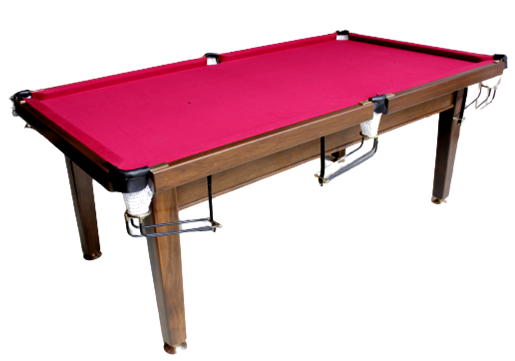 You choose the finish
Timber stains:

Cloth colour
Olive Green
Royal Blue
Burgundy
Black
Other options:
Designer cloth colours
Speed cloth (Worsted Cloth)
Empire ball rails & nets
Price
$1950 NZD – Board top – Standard Bag Nets Fitted
$2050 NZD – Board top – Empire Rails Fitted
$2770 NZD – Slate top – Empire Rails Fitted
---
Price includes GST and standard accessory kit: Ball set, 2 Cues, Triangle, Jigger, Chalk and Chalk holder, Table brush
Phone 0800 476 825 or email sales@potblack.co.nz to purchase or obtain a quote.