Blackball Pool Tables
Blackball Tables were developed in conjunction with pool legend and multiple World Champion Ross McInnes.
Blackball Tables are 100% British built by skilled craftsmen leading UK manufacturer of championship quality pool tables. All our Blackball Table pool tables are fitted with Hainsworth cloth as standard.
A UK 7′ Tables overall table size is: 2140mm x 1220mm
Playing field area: 1820mm x 910mm
(Please note: This playing field area is smaller than a NZ 7′ table)
Slate Thickness 19mm
Standard Features
· Ball return system
· Precision 19mm ground slate
· Aluminium Slate support system
· Tables are fitted with corner slate support fillets
· Metal chrome top frame corner
· Adjustable metal feet for ease of table leveling
· Blackball gaming rules poster
---
Available in Silver Oak, White, Walnut, Black, Winchester Oak, Dark Walnut & Midnight Grey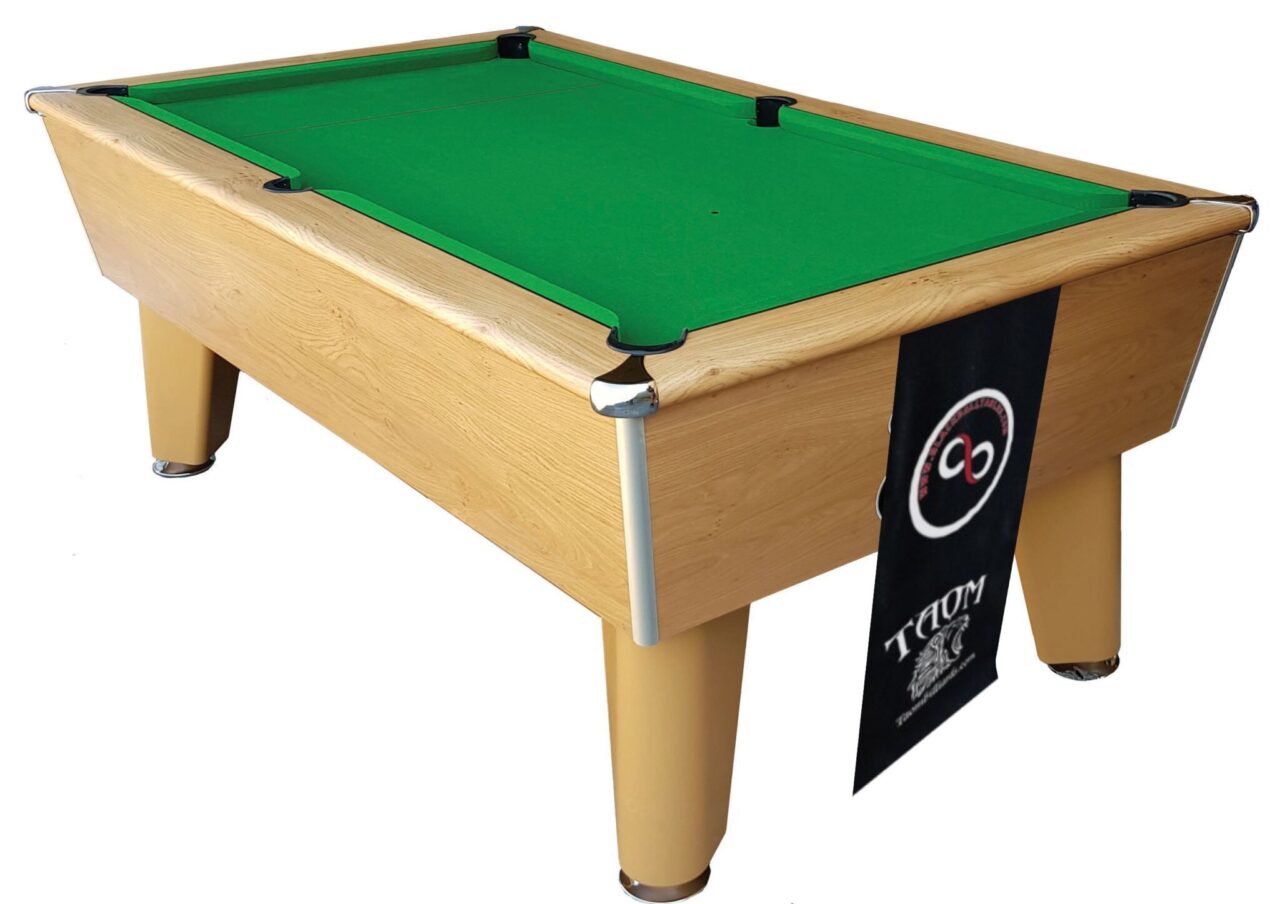 $3950 NZD
Price
Price includes GST and standard accessory kit: Ball set, 2 Cues, Triangle, Jigger, Chalk and Chalk holder & Table brush.
Phone 0800 476 825 or email sales@potblack.co.nz to purchase or obtain a quote.

---